©
http://ottersandsciencenews.blogspot.ca/
.
Unauthorized duplication of this blog's material is
prohibited.  
Excerpts and links may be used, provided that full credit and link is given to Otters and Science News Blogspot. 
Link to this post:
http://ottersandsciencenews.blogspot.ca/2016/10/european-leader-warns-america-not-to.html
 - Thank you for visiting my blog.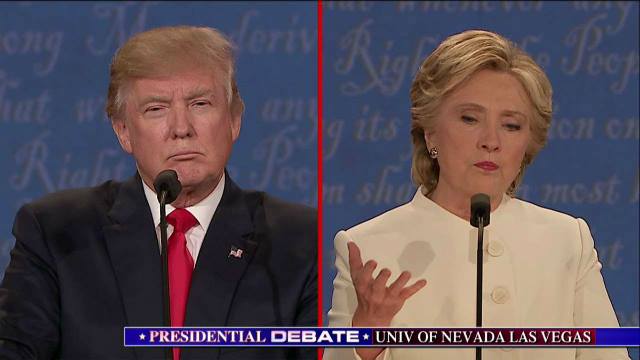 ~~~~~~~~~~~~~~~~~~~~~~~~~~~~~~~~~~~~~~
The Trump campaign has been pointing to media lack of coverage of Democrat corruption, but Donald Trump missed the opportunity to elaborate about recently exposed Democrat scandals to an audience of tens of millions on his third debate with Clinton

. 

He only mentioned in passing Democrats' vote fraud activities going back years, and their organized violence against Trump supporters at rallies just exposed by James O'Keefe, and a few of the many scandals exposed by Wikileaks

TV viewers

 not familiar with the

James O'Keefe's alarming undercover videos of

Democrat operatives boasting about their illegal activities would not have known what he was referring to.   

Watch

undercover videos and read more 

HERE

Trump has not had enough time to polish his skills as a politician, and it shows.  But his intentions are good and honest.   He is the best choice between the two candidates.

 

The worst we can expect from Trump is a failure to fulfill his agenda.  He will be confronting a vicious media, Democrats and anti-Trump Republicans in Congress, and shadowy and powerful characters such as George Soros, malevolently undermining his presidency.  Quite a daunting prospect.   

If Hillary gets elected, however, you can kiss the USA as you know it good bye.

 

She will welcome millions of Muslims and other migrants from all over the world in order to IRREVERSIBLY change the demographics and the culture of the country.   She wants to reduce Republicans to an insignificant minority and to turn the USA into a One Party State. 

She will also fill the Supreme Court with judges who will erode some of the most basic rights guaranteed by the Constitution.
If you ever visited Europe twenty years ago, it was still a rather attractive, romantic, and safe place to enjoy.  Not anymore.  Crime is rampant, including the Muslim gang rape of girls and children, expanding No-Go Zones, and the growing threat of jihadi terror.

Some European neighborhoods - and even entire towns - are unrecognizable and look more like Africa and the Middle East than Europe. 

Schools are war zones, and white kids and teachers are victims of daily violence by students of non-European background.

   Educational levels have taken a plunge.

European Jews are fleeing for their lives from Muslim anti-Semitic violence and thousands are emigrating to Israel.

In short, the once beautiful and sophisticated Europe is gradually morphing into a patchwork of violent Muslim enclaves, and terrifying violence everywhere.

Watch short video as a Brussels political leader

Mischaël

Modrikamen, president of the People Party of Belgium, gives a warning to America:
VIDEO -
A Warning from BRUSSELS
RELATED -
VIDEO - PARIS, APOCALYPTIC VIEWS OF THE CITY OF LIGHT
Continue reading
and see links to related articles and videos